Manufacturing of metal structures
"SK Alkor" manufactures metal structures of any complexity and purpose.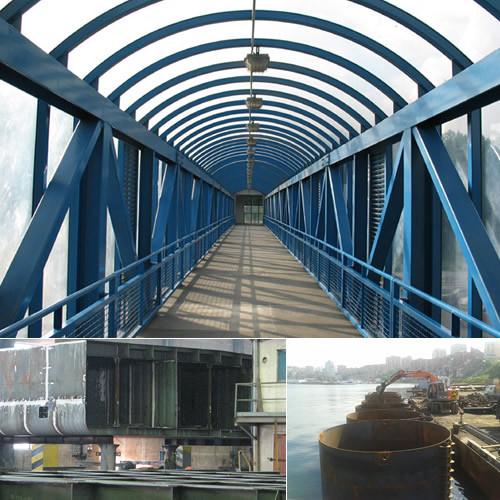 Our own design bureau is able to provide the development of technical documentation for the production of individual metal structures, as well as for the complex construction of facilities.
"SK Alkor" accepts orders for the manufacture of:
Metal structures for the purposes of civil and industrial construction.
Power line support.
Metal structures for shipbuilding and ship repair.
Metal machining lines.
Special truss floors.
Metal structures of portal, gantry, bridge cranes.
Metal shells for port hydraulic structures.
Floating metal pontoons of various designs.
Pedestrian metal viaducts and pedestrian barriers.
Reservoirs and containers for various purposes.